We are proud that Genesis Waters is completely volunteer led and administered.  Each of our teammates is involved in the ministry because they have a passion to reach the ends of the earth with both clean water and the message of Jesus.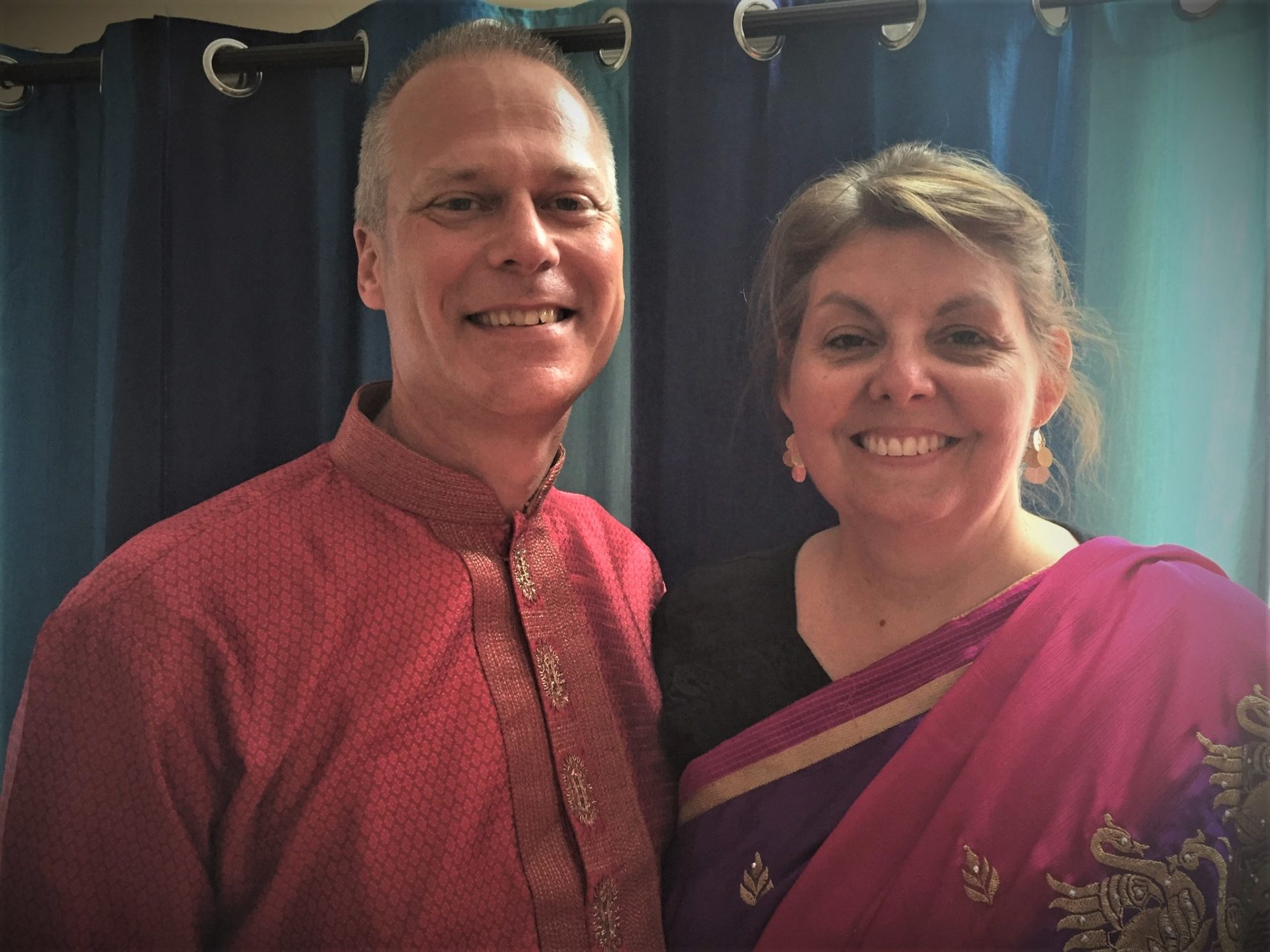 Ken and Shelly Watkins have been serving in water ministry since 2009.  In 2018, they began Genesis Waters with much help and inspiration from former ministry teammates and travelling partners.
In 2009 Ken and Shelly led a short term mission trip from their church (Cornerstone UMC in Caledonia, Michigan) to Kenya to evangelize and work with national pastors.  While visiting villages and distributing audio Bibles, the team happened upon a village where the school children were being injured or even killed by crocodiles while fetching water from a river approximately 2 km from the school.  As a result the team found it very difficult to talk about our good God to the village members when they were losing their children because of the need for water.  Two of the teammates from that trip approached Ken and Shelly to begin a ministry providing water as a relationship building tool, and the rest is history.
After being involved with providing clean water and the gospel for nearly 10 years through another ministry, Ken and Shelly began Genesis Waters in 2018 as a stand-alone ministry.  Shelly serves as the executive director of Genesis Waters, and manages all administrative functions–including fundraising,  ministry ally relations, gospel resource acquisition and distributions, water committee training, accounting, etc.  Ken serves as the president of the Board of Directors and also as the Field Operations Director.  He manages all clean water projects from start to finish–whether it be well drilling, solar-pump installation, water filtration methodologies, rain harvesting/catchments or anything else related to water, water, water!  By day, Ken is a licensed architect and owns the firm Architectural Concepts in Grand Rapids, Michigan.
Together, Ken and Shelly have two grown children, one amazing daughter-in-law, and a special shiba inu puppy named Meiko.  Both Ken and Shelly love to travel, especially for Genesis Waters, and they are grateful for their many friends (now family) throughout the world as a result of the ministry.
Ken Watkins President
Ken is a licensed architect and owner of Architectural Concepts in Grand Rapids, MI. When he is isn't doing that or traveling for his second career as field operations director of Genesis Waters, he enjoys riding his Harley. Ken never dreamed that God would call him to lead this type of ministry, but He is grateful to be able to impact lives around the world and further God's kingdom in this way.
Barry Heydenberk Vice President
Barry has been involved with clean water ministry for over ten years.  After a short term trip to Kenya in 2009 in which water was a desperate need, Barry and a friend were the driving force behind starting the ministry.  Barry works in Major Account Development at McKay Press, and greatly enjoys traveling for Genesis Waters, especially when he can bring one of his lovely granddaughters with him.
Mark Troy Treasurer
Mark is the co-owner of Compass Property Services and Leasegr.com.  He has served on the Genesis Waters board since the ministry began. Mark has been a champion of many of Genesis Waters' efforts, especially with regard to water filtration. He hopes to further the organization's mission throughout the world so that everyone can know Jesus Christ.
Brian McKenzie Director
Brian is a certified arborist and has been the manager of Bartlett Tree Experts, in Grand Rapids, Michigan for over twenty years.  He enjoys traveling, hiking, fishing, spending time on his "mini-farm", and cooking.  He has an amazing wife, Nancy of 34 years and 2 wonderful daughters, Emily & Audrey.  Brian is passionate about helping to provide fresh water to those that have limited access to something many of us take for granted.  By helping provide a water source, we are able to break the "ice" that allows our worldwide partners to present the Gospel to those that have no access.  Completing that circle is the motivation that drives him.
Craig Rupnow Director
Craig is a licensed Professional Geologist and has worked in the environmental industry his entire career, cleaning up contaminated sites domestically and internationally.  His experience includes project management, operations, finance, and business development.  One of the gifts God has given him is to serve others, which brings him great joy.  Having spent his entire career cleaning up contaminated groundwater, Craig is excited to help further the mission of Genesis Waters by providing clean drinking water and the message of Jesus Christ to unreached peoples.  Craig enjoys spending time with his wife Diana, of 34 years, their daughters Shannon and Lyndsey, son-in-law Ty and their grandson Cade.  He also enjoys doing short-term mission work, traveling, cooking, hiking, hunting and fishing.
Bret VanderWall Director
Bret is the former owner of Dew-El Corporation, an educational equipment company distributing classroom and other educational furniture in Michigan.  He has traveled on multiple mission trips and always open to more opportunities.  Having traveled to Kenya and India in the past and seen firsthand the need for basic necessities such as clean water and fresh foods, he looks forward to serving with Genesis Waters to bring these items and more to God's people all over the globe.  Bret has been married to Carol for over 33 years and enjoys golfing whenever the time affords.
Annette Young Director
Annette is the co-founder, along with her husband Rob, of Big Steps Little Feet Christian childcare and Preschool in Ada, MI.  Rob and Annette are celebrating 40 years of marriage in October, 2021, and are blessed with six children, three beautiful daughters and three handsome sons, along with their spouses and six amazing grandchildren.  Annette enjoys traveling, reading, biking and connecting with people.  Having lived in the Great Lakes State all of her life, Annette loves the water and is amazed at its calming effect and the how creation is sustained by it.  She looks forward to building relationships with the Genesis Waters ministry allies and villages, and spreading the Gospel of Jesus through evangelism efforts.